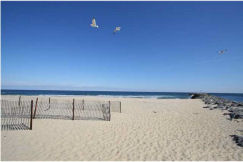 Rumson is known for its many sprawling turn-of-the-century estates located along the shores of the Navesink and Shrewsbury rivers and along historic Rumson Road. Home buyers can choose from luxury estate homes, multi-level homes and ranches. Homes in the borough of Rumson, New Jersey are very desirable for their proximity to NYC transportation, trains, ferries and bustling nearby Red Bank. There are no cookie-cutter neighborhoods in Rumson. On many streets throughout the borough you can find small ranches, capes and colonials that are next to larger more expensive custom homes.

The natural beauty of the 5.2-square-mile Borough of Rumson continues to attract Wall Street bankers many of whom commute to the Monmouth County Rumon home on an Express Navigation ferry from the nearby Highlands to the South Street Seaport. There are three small business districts within a quarter of a mile of each other on River Road, a main thoroughfare that links the borough to Red Bank.

Monmouth County is Known for Great Schools and Colleges, an Extensive County Park System, Attractive Homes and Outstanding White Sandy Beaches. Monmouth County's Shore Towns Offer Fine dining and Shopping as well as Entertainment Venues. Among the Performing Arts to be discovered are the Count Basie Theater, Two Rivers Theater in Red Bank, Asbury Park 1920s Paramount Theater, Convention Center, and the Stone Pony, which has hosted native New Jerseyans such as "The Boss" Bruce Springstein and Bon Jovi. Monmouth County is located just an hour away from New York City and 90 minutes from Philadelphia. Travel to this Area is Available Via Bus, Trains or Ferries.